Image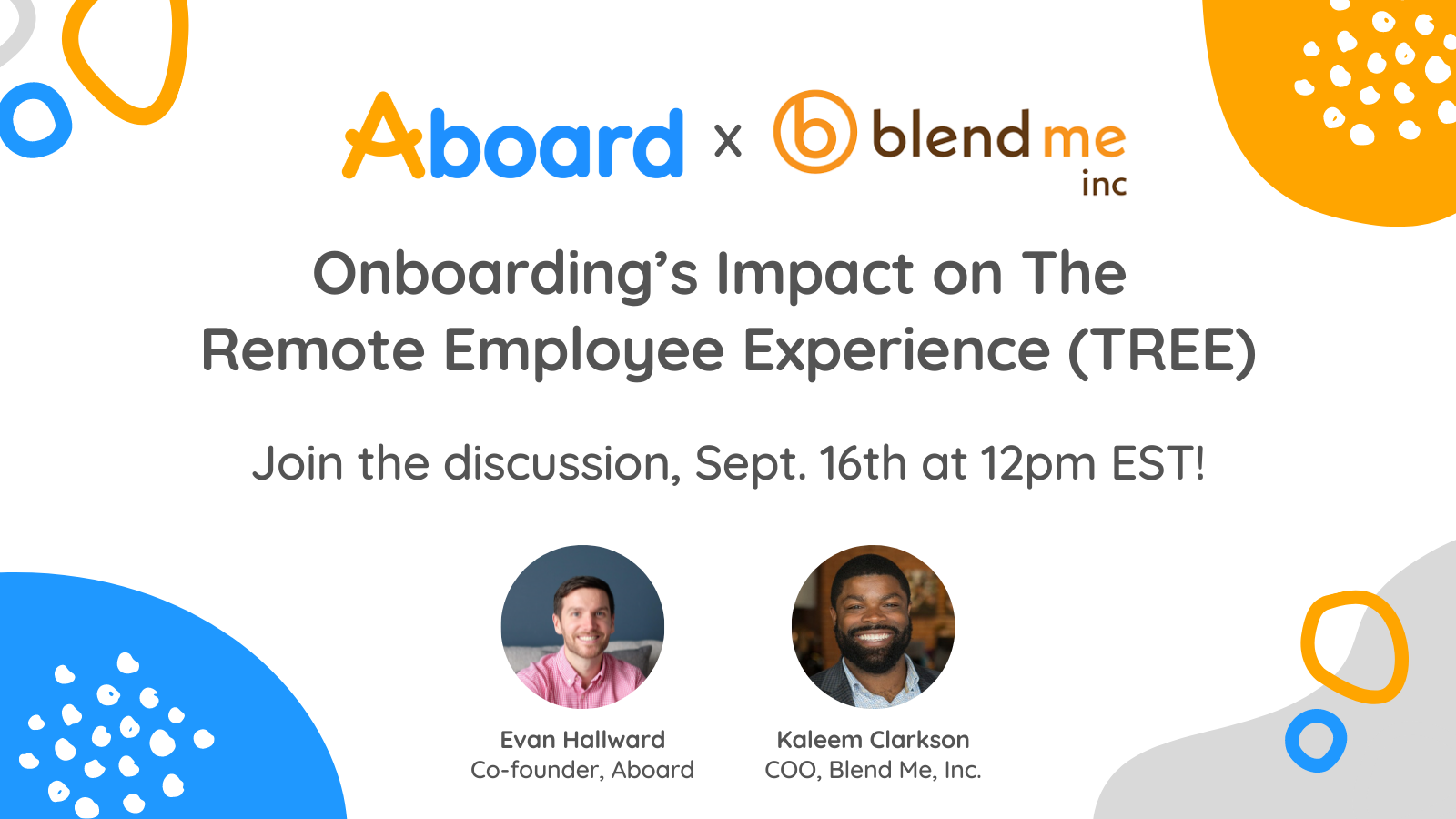 As many businesses start to implement required back-to-office policies we are seeing workers quitting their jobs at record rates. In a recent survey, 95% of workers are thinking about quitting their jobs resulting in what many are calling this time period the Great Resignation.
So why are we talking about Onboarding?
69% of employees are more likely to stay with a company for three years if they experience great onboarding.
Up to 20% of employee turnover happens within the first 45 days of employment. Intentional focus on these first 45 days can have an immediate impact.
onboarding is an influential factor in company success to the tune of 1.9 times the profit margin and 2.5 times more revenue growth than organizations with poor onboarding practices.
Join Aboard and Blend Me, Inc in this interactive webinar as we discuss some of the impacts onboarding has on the Remote Employee Experience.
Registration