Image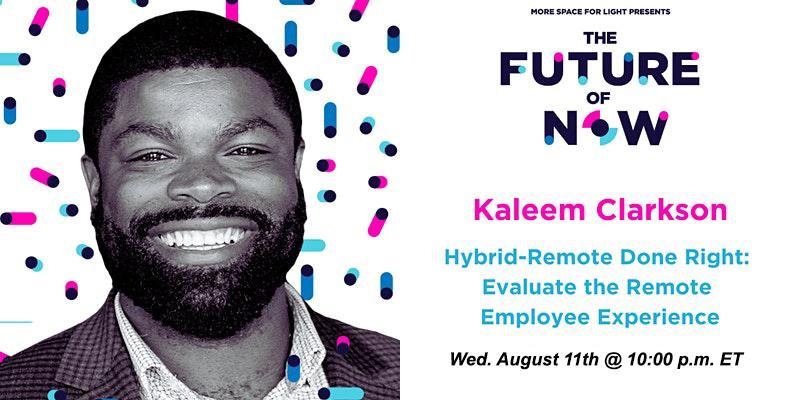 Hybrid Remote Done Right: Evaluate the Remote Employee Experience
As the world has started to see some light at the end of the COVID-19 tunnel with a decline in cases and the distribution of vaccines, employers and employees have begun to prepare for the return to the office in a hybrid-remote setting.

For some, the return to the office cannot get here quick enough, for others, the idea of having to battle the morning commute a few days a week is dreadful. With such a variety of individual preferences among executives, managers, and individual contributors,
What considerations are there before making a decision on the workplace flexibility policy?
Is it fair to evaluate remote work during a pandemic?
How can we assess the remote employee experience to help guide our decisions? 
About the Future of Now
The Future Of Now is a fortnightly series that features Technologists, Innovators, Futurists, & Corporate Rebels from across the globe. These are the people that are shaping the way we work in how we connect with our internal and external stakeholders and customers. Our goal with this series is to share, inspire, and explore new ways of working and opportunities for growth.