Image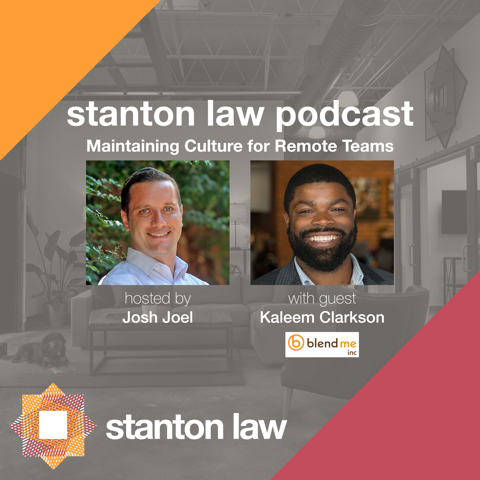 Maintaining Culture for Remote Teams
2020 showed that employers need to focus on maintaining culture in the workplace more than ever before - especially when it comes to working remotely.
In our newest segment of The Stanton Law Podcast, Josh Joel will host great business leaders in the area to hear how they handle certain topics and situations. First up, Josh speaks with Kaleem Clarkson, CEO of Blend Me, Inc. to discuss how management can make an impact on their employees. Blend Me, Inc. works with startups and small businesses to improve the remote employee experience.
Whether it's virtual events, giveaways, or just overall communication, Kaleem gives his thoughts on what can truly make a difference during a pandemic and how to continue the momentum afterward. Note, the topics discussed in this podcast do not constitute legal advice.