Image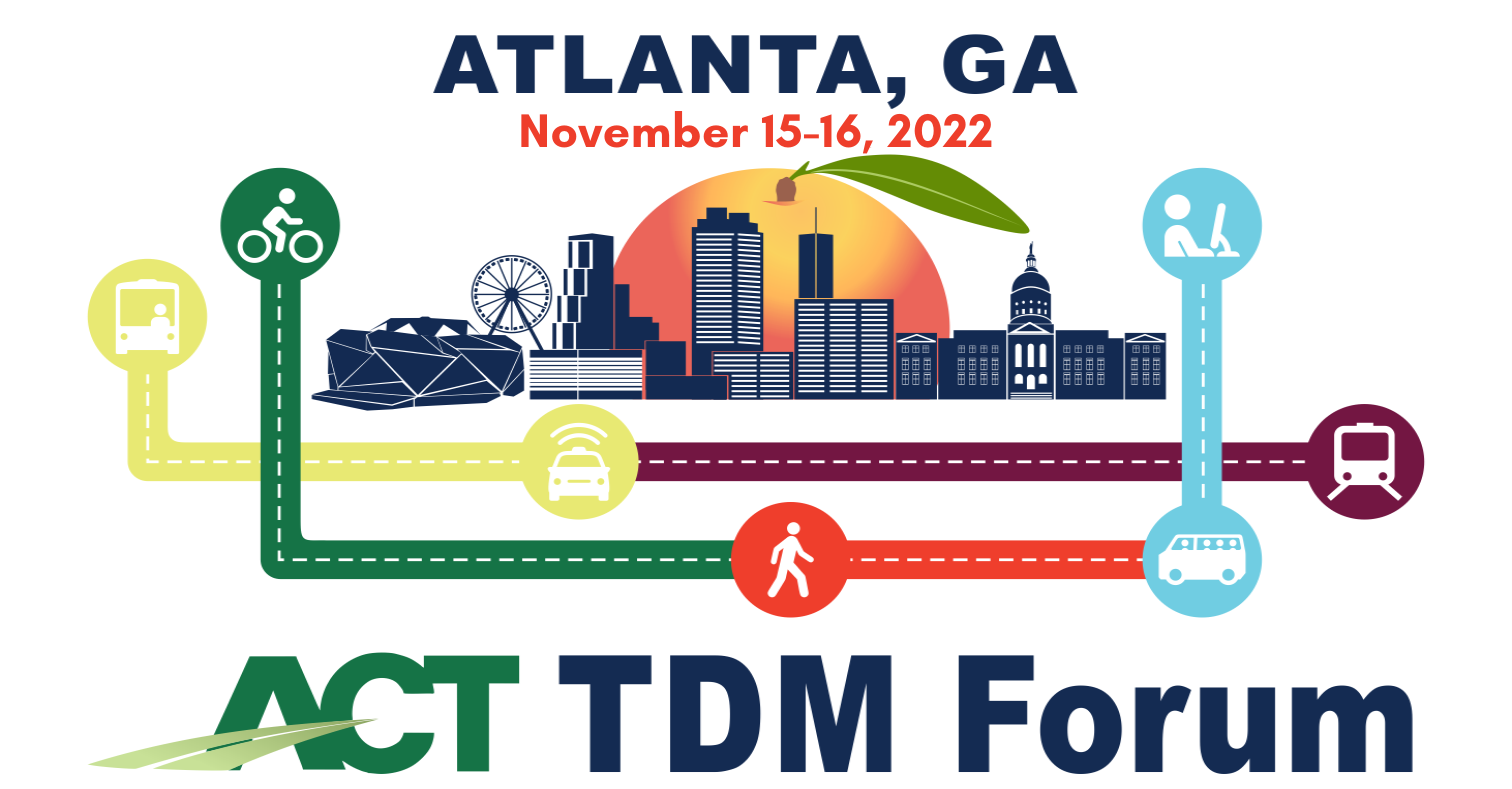 Should Telework Still Be Core to TDM? The debate is on!
The TDM Forum provides an intimate gathering for TDM professionals to tackle the challenges facing communities head on. Transportation and mobility are constantly evolving and innovating to address the challenges facing those who are not able to get to where they need to go. To keep up with these changes, TDM programs and professionals most continue to adapt and plan. Sessions at the Forum present recent research and case studies on current relevant issues and are structured to provide more depth to the content, allowing attendees to gather a deeper understanding of the topics being presented.
The second-largest event ACT hosts, the TDM Forum also includes the 40 Under 40 Award Ceremony and the TDM Excellence Awards.
Should Telework Still Be Core to TDM? The debate is on!
Now that everyone has tried out remote work and hybrid work is commonplace in white collar work, is there still a role for hybrid/remote work services in TDM? Our panelists will wade into this question and discuss how they're each approaching employer remote work services (including some debate about what "success" looks like moving forward for hybrid workplaces).
Structure: Panelists "debate" the future of telework advising as a TDM service. This will be a deep dive, intended to be thought-provoking and a bit of a challenge to the industry around these questions:
Is there still a place for telework advising for employers as a TDM tool? 
If so, are we positioned to do that or what are we missing/who do we need to collaborate with? 
How should we think about telework as a TDM "mode" at this point? What's different, and how should that change what TDM does to support it?
The hope is that this will be a little contentious, as these are fundamental questions now that we've settled into "new normal" of hybrid for most white collar work.
Speakers
Elham Shirazi(Speaker)
Johann Weber(Speaker)UrbanTrans North America
Kaleem Clarkson(Speaker)Blend Me, Chief Operating Officer, Co-Founder
Allie Velleca(Moderator)AECOM, TDM Program Manager