Image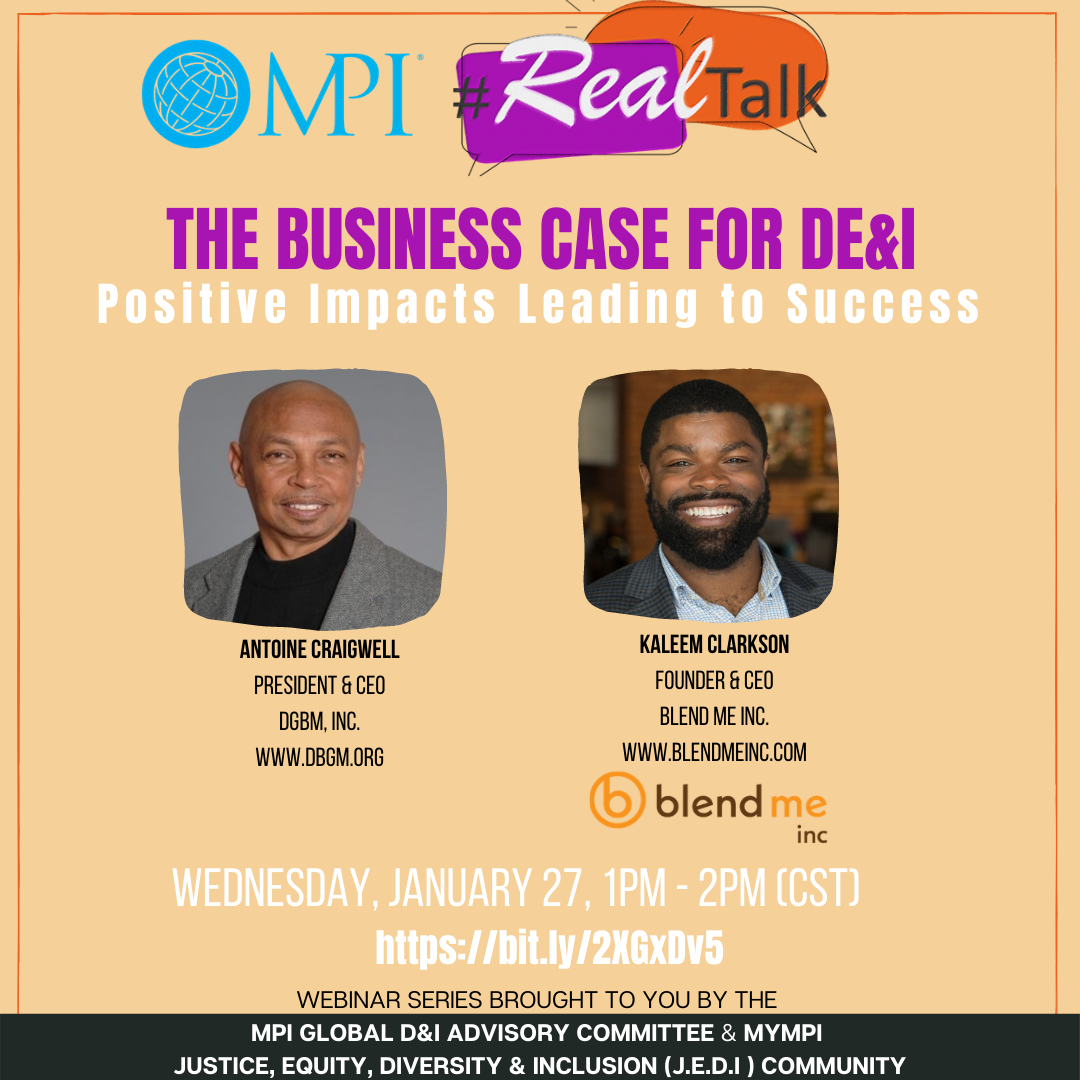 Inclusive Marketing & Event Design: The Positive Impacts Leading to Success
Reports in the past 2 years show there is a correlation between diversity and business performance, leadership roles matter, and it's not just about gender. While race and gender are the visual factors that tend to be at the forefront of D&I, businesses are leaving a large potential audience behind due to non-inclusive factors they have not considered. This program will address the business economics of D&I and considerations for developing a more inclusive business, which starts with the hiring process.
Learner Outcomes:
1. The strategic advantages gained by creating a diverse and inclusive company environment.
2. Develop a mindful business plan to incorporate diversity and inclusion in overall business sectors.
3. Considerations in creating inclusive marketing campaigns and event design.