Image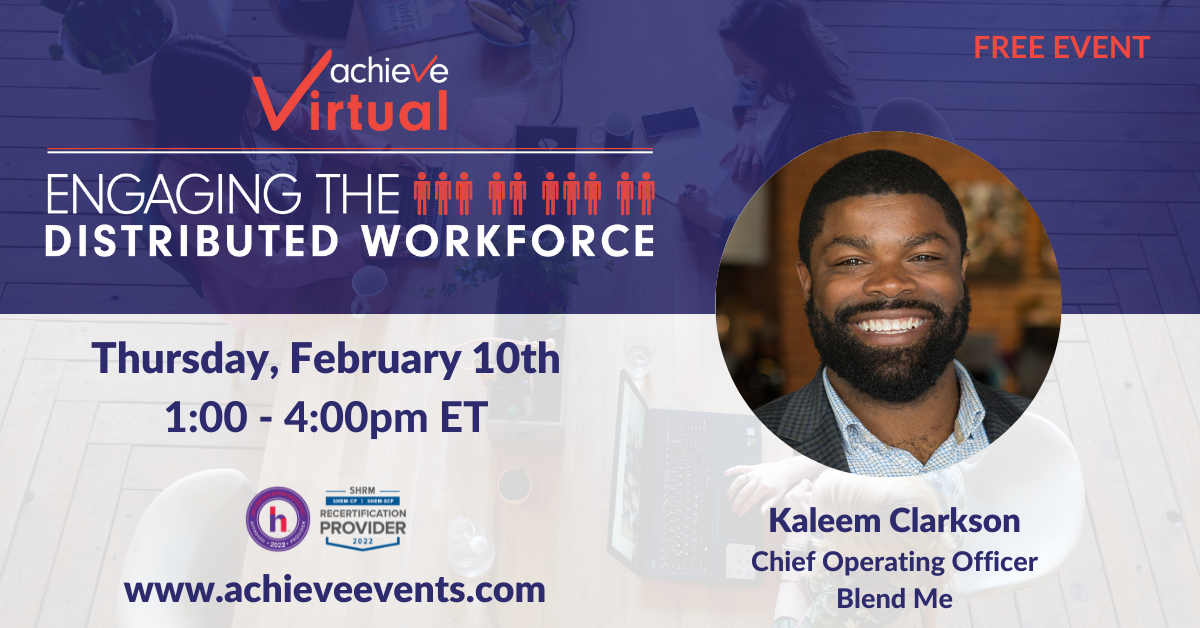 Increase Engagement by A/B Testing The Remote Employee Experience (TREE).
The future of work is distributed. And the new normal of work involves communicating, collaborating, and creating with coworkers each day who don't see each other in-person very often (or ever). The changing nature of how we work is also changing how we approach engaging our employees. What worked in the past may not work anymore.
Join us as industry experts and corporate leaders share what they are learning about engaging employees in a distributed workforce. Discover what we are learning about the changing nature of engagement and what practices are proving most effective in this new era of work.
Speakers
Peter Cappelli, Professor of Management, The Wharton School of the University of Pennsylvania
Jennifer LaFountain, Director, Talent Engagement & Inclusion, Southern New Hampshire University
Jody Ordioni, Founder, achieve Engagement
Y. Sekou Bermiss, Ph.D., Associate Professor, UNC Kenan-Flagler Business School

Jason Lauritsen, Employee Engagement Expert, Author & Chief Content Officer, achieve Engagement

Marcus Wermuth, Leadership Coach & Author, Beyond Avatars

Kaleem Clarkson, Chief Operating Officer, Blend Me, Inc