Leadership Training for Remote Managers
Pre-conference Workshop
Recruiting and Engaging Remote Teams that Thrive
Image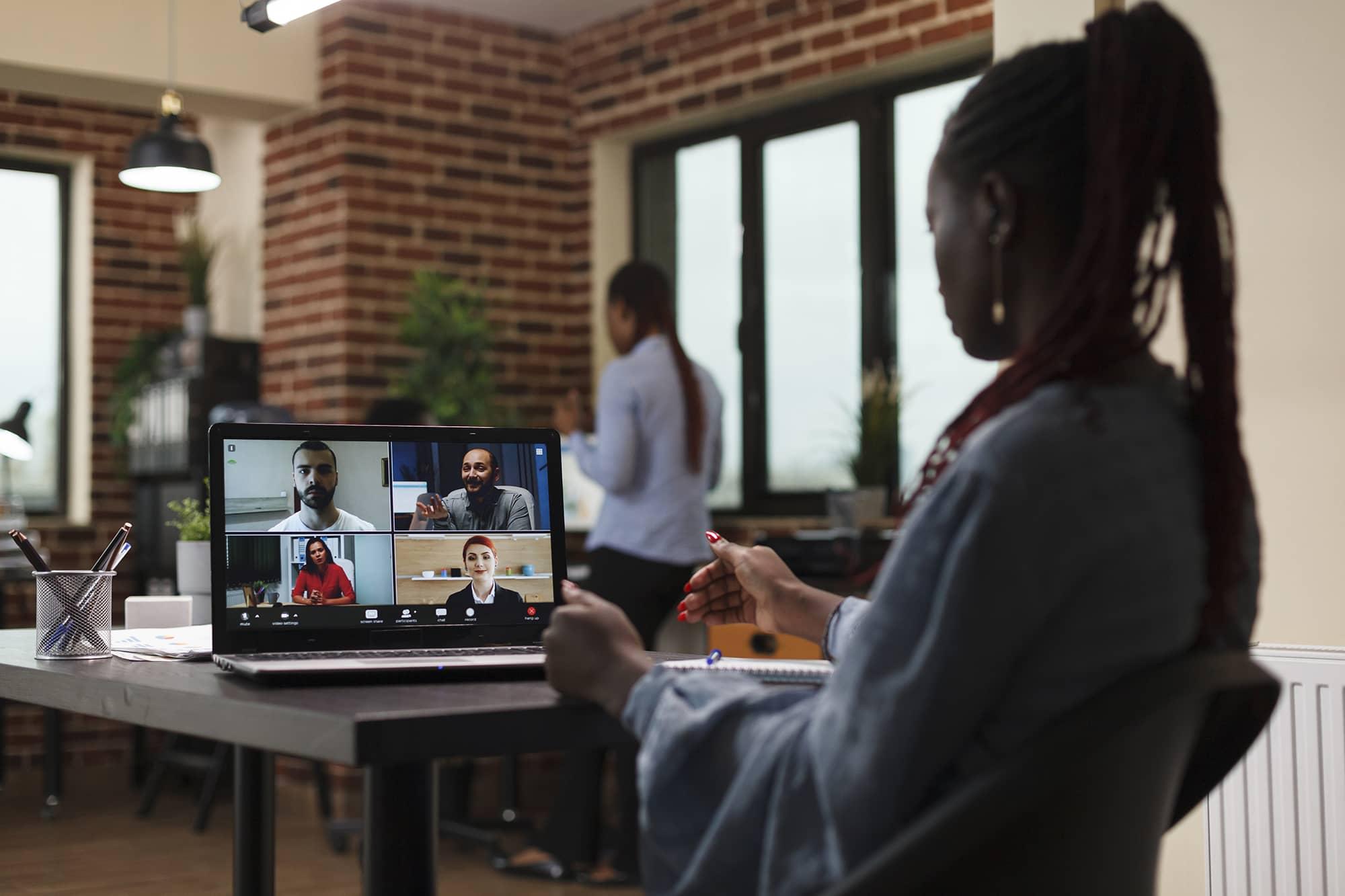 reLead Approach
Leaders have a tremendous impact on company culture and the employee experience. The future of work is reflective of the fundamental ways in which work is changing – how, who, when, and where – and that means we also need a shift in the mindset of our leaders. The capabilities that got our leaders where they are today, are not the same as what will help them thrive in the future. reLead is designed to recalibrate leaders' aptitude for managing uncertainty, taking a people-centric approach, and being successful in this new hybrid-remote environment.
Recruiting and Engaging Remote Teams that Thrive
As we find our footing in the new landscape of work, we must be intentional about how we build and engage remote teams that thrive. "Returning to normal" means going back to a time when finding talent was restricted by location and distributed employees are isolated, lonely, and disconnected from their teams. The former way of doing things is no longer an option. We must recalibrate our mindset to develop environments that allow individuals and organizations to attract and retain all employees independent of location.
This pre-conference workshop provides the time and space for leaders, managers, and executives to explore the research on the impact of disconnection on engagement and retention. We will explore strategies for attracting and recruiting remote talent and creating and maintaining programs that lead to meaningful connections.
3 Key Decisions
Create an Employee Value Proposition to Attract Talent
Implement Connection Strategies to Mitigate Disconnection
Develop Remote-First Strategies to Retain And Engage Distributed Teams
This Pre-conference Workshop is for:
Vice President of People Operations / HR
Director of People / HR
Human Resources Manager
Founder / Chief Executive Officer (CEO)
Chief Operations Officer (COO)
Chief People Officer (CPO)
Chief Human Resources Officer (CHRO)
Director of Talent Acquisition 
Director of Unit or Division
Senior Recruiting Manager
Team Manager
Team or Scrum Lead
Lead Recruiter
By the end of the session, attendees will be able to:
Early Bird Deadline
Monday, May 2nd
$199
Includes the pre-conference workshop and any accompanying materials.